After analyzing your industry, business culture, vision, competitors, products and services, we prepare original web design works. Antilsan A.Ş. uses the knowledge and experience we have gained through our work in the agricultural sector for many years. We tried to reflect it on the web page we prepared for
Special Product Page Design for the Agriculture Sector
The product page design, which we have prepared specifically for the fertilizers produced by Antilsan, offers detailed product information to the visitors. On this page, there are photos, descriptions, features of the products and the catalog of the product. In addition, the products are organized according to categories and the search feature is available, allowing visitors to easily find the products. If you want to examine the product page in detail, you can visit http://www.antilsan.com.tr/tr/antilsan .
All Google registrations were completed, and together with the prepared design, the company's content was presented correctly to the user, enabling them to spend more time on the website and access up-to-date information on the product.
Company: Antilsan A.Ş.
City: Antalya
Website: www.antilsan.com.tr
Language Options : Turkish | English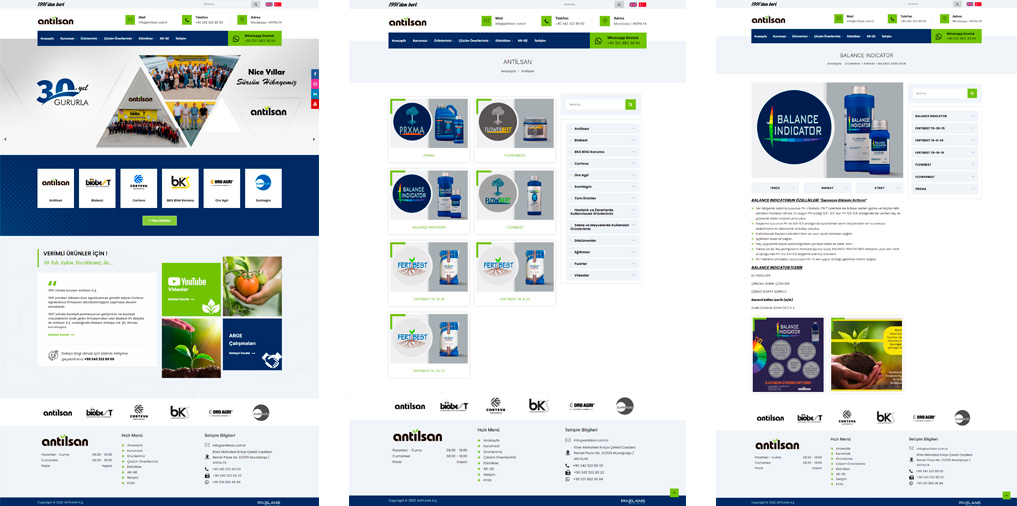 AGRICULTURAL COMPANY CATALOG DESIGN